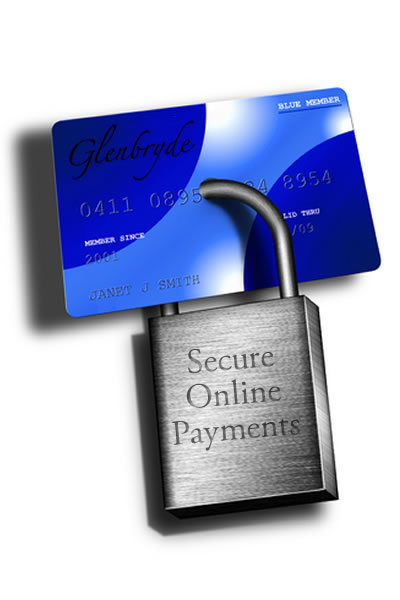 SECURE SHOPPING
At Glenbryde, we take security very seriously and make shopping online as safe as making a purchase in our shop. For payment processing we use SagePay who are the UK's largest independent Internet Payment Provider and are Level One compliant under the Payment Card Industry Data Security Standard (PCI DSS).
Furthermore we also use an SSL certificate to make sure that the information we do store about you (such as your address and your shopping preferences) are securely transmitted between your browser and our servers. You can click on the GeoTrust badge below to verify our certificate.

When you access the 'checkout' or 'login' pages, on our website your browser will go into secure mode. i.e. before you enter any personal or payment details. You can check that you are shopping in a secure environment by looking for either a locked padlock or a key icon at the right hand side of the internet address bar. Being in 'secure mode' means that all of your details are encrypted to help keep them secure.
When purchasing from us, once you are ready to click 'Proceed to Payment' you will then be taken to SagePay's secure payment page which allows you to enter your credit card details with full knowledge that no-one is able to see or access any of your credit card details. Every transaction processed by SagePay is subject to fraud control systems to validate the authenticity and validity of your payment card as well as indicators of possible fraudulent use.
No credit or debit card details are obtained or stored by us. This is why you can save your favourite delivery address but need to enter your card details each time you order.
For further information about SagePay the largest independent Payment provider please go to www.sagepay.co.uk
Still prefer not to order via the Internet?
If you would prefer to order by phone, please feel free to call us on 01294 829839 between 10am to 5pm, Monday to Friday, and 10am to 4pm on Saturdays.